I love Anthony Bourdain. No, not because of his looks, because he is an ooold man. It's because of his awesome culinary adventures around the world, which I read about religiously in his books and watch all the time on TV. And in his book A Cook's Tour, which I'm reading right now, he went to Vietnam and kept on raving about the amazing bowls of pho he had. Reading about it made me craaaaaave pho. So today before BTA I stopped by Pho 24 in TIS Square to have lunch.
I had high expectations. I wanted fresh, spicy, authentic bowl of noodles with tender slices of beef, with all the vibrant colours of coriander leaves, chili, and lime. Just like what Tony had on the streets of Vietnam. I ordered 2 pieces of fresh spring rolls and the pho with all sorts of meat, except the meatballs (so not the pho all), the small size.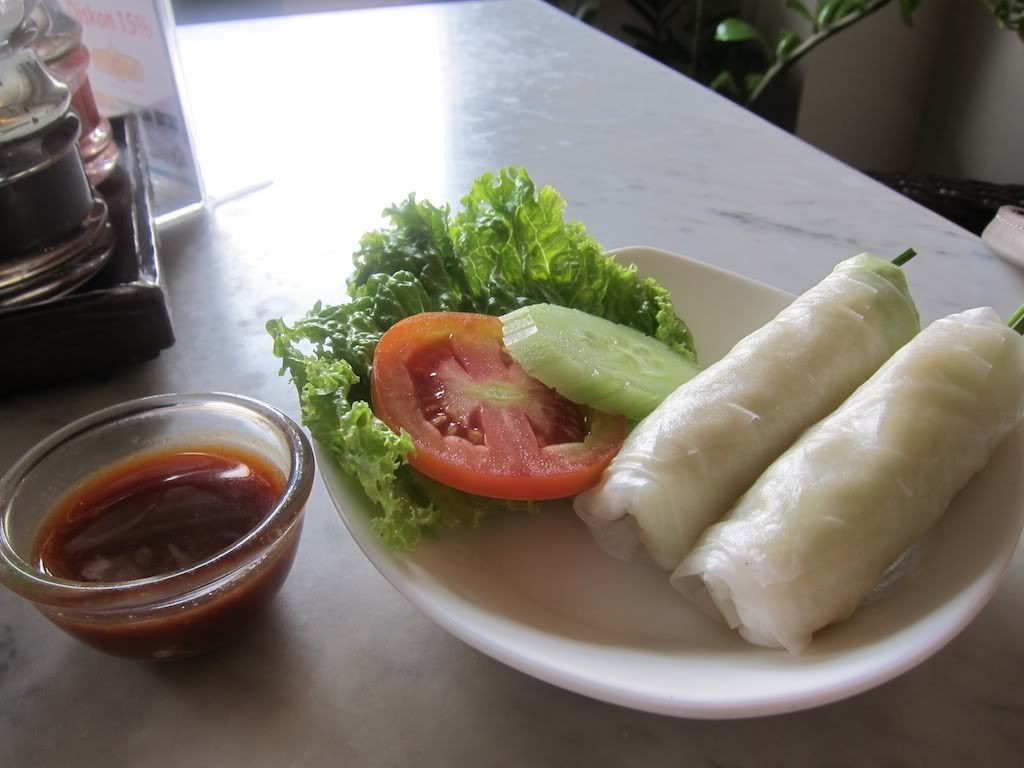 So, the spring rolls! They're the unfried type, and they are everything I expected them to be. One word: fresh. They're so frrrresh. It's basically filled with vermicelli, thin slices of veggies ( I think it's leeks, spring onions, and maybe mint leaves) and small pieces of prawn. The dipping sauce is awesome!!!!!! And necessary. The spring rolls are bland at best. But with the dipping sauce, they become crunchy and tasty snacks. But if you don't like vegetables, stay away.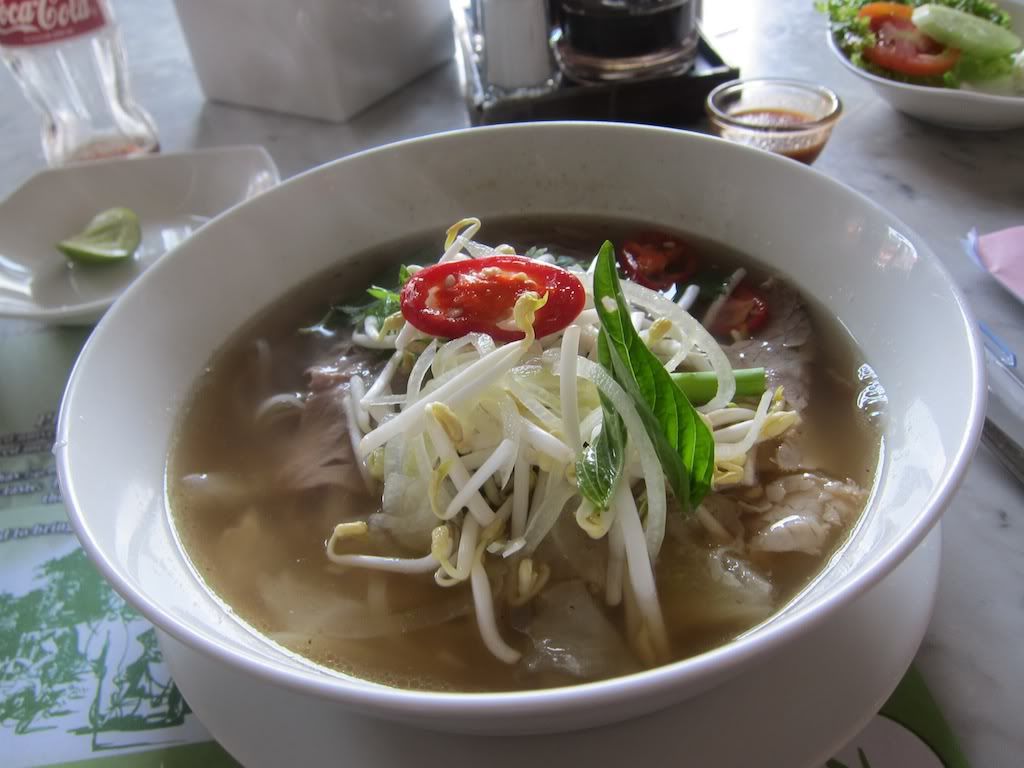 Look at that beautiful bowl of pho. Fresh and vibrant. I seasoned it with a generous helping of salt pepper fish sauce and chili. When I dug in, I was let down. It wasn't as punchy as I expected. But it was gooood. The coriander, God I love coriander. It was fresh, light, clean, crunchy, and the slices of meat were awesome. It could've been more flavorful, though. Out of 10, I give it.......a 7.5. It's not worthy enough for an 8.
Verdict: I wish I could just fly to Ho Chi Minh, grab a bowl of pho, and go home. Pho 24 is just not what I expected. But oh well, satisfied my craving.
The weird thing about phos is somehow, I always get dizzy after having em. And today was no different. I was dizzy for at least an hour after lunch. I don't think I'll be having any more pho anytime soon.