Minggu, 17 Februari 2013
From the people that made Holycow, comes Loobie Lobster! It's located at Jl Gunawarman, really close to my house. I was really curious to try this, so even though I know it's got a killer waiting list, I just went ahead and did it.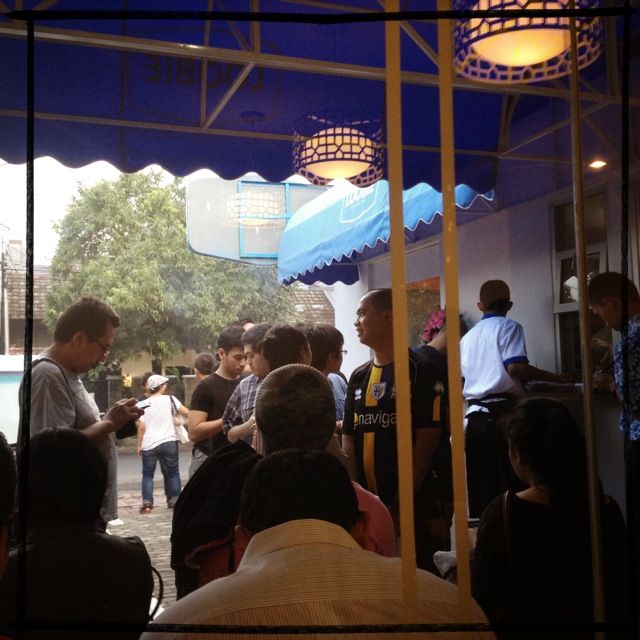 Look at that line! Took us an hour to get a seat. But I'll tell you this: it was worth it.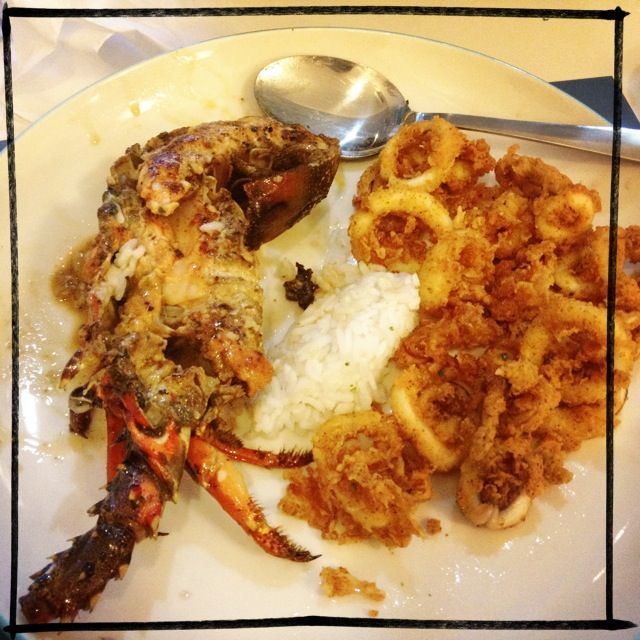 This is my half lobster. It took its time getting to me, so when it did get on my table, I tore it up, hence the not so pretty picture. Bram's whole lobster came way earlier. I gotta admit, the service isn't that smooth yet, unlike its brother Holycow, since they opened not so long ago. But the food is fantastic. Your lobster will come with white rice and a side of crunchy calamari, with the sauce of your choice. There's two options: sambal matah (YES PLEASE) and spicy garlic. I tried both, and both of them are awesome. I suggest getting both, because the sambal matah go so well with the lobster, and the spicy garlic go well with the calamari. The meal filled me up, with good value. I think the whole lobster costs less that 100k. Silly me, I always forget to note prices of meals.
Anyway, do check them out! Come early, wear comfy clothes and bring something to keep you busy while waiting. Or hit them up at @loobielobster. Enjoy!