hi everyone!
it's been SO long since I wrote a post, and now that school's winding down, I'll try my best to dedicate more time to write, I miss it a lot.
The streets where I live is paved with new restaurants, bistros, cafes, etc etc. Senopati Raya especially. This place, yeyo, has been catching my eyes because it looks nice from the outside, with big neon lights that says yeyo. So one day, me and my sister went to have lunch. We were staaaarving.
We ordered seafood tapas, mushroom soup, duck confit, grilled salmon, and shrimp tacos. I forgot to take pics of the tapas, soup and the duck, so sorry!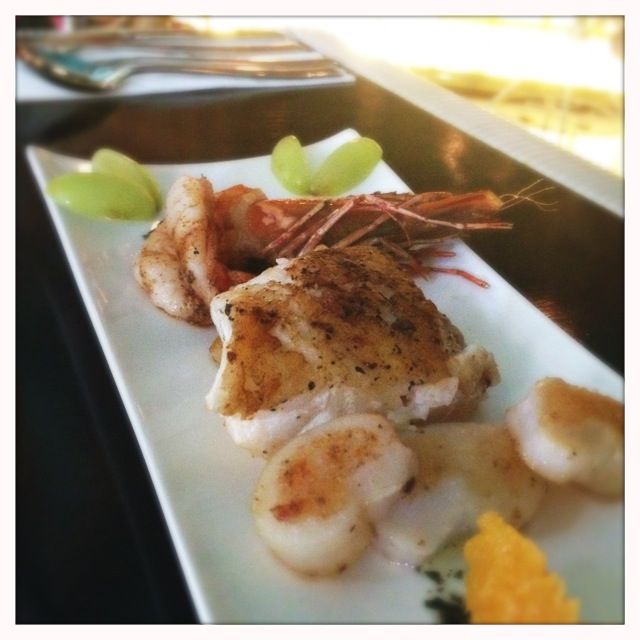 The tapas look nice. On a plate, we got a piece of prawn, a slice of grilled fish, three scallops, some pieces of green olive and oranges. The scallops were beautiful. Sweet with a nice texture. The prawns tasted good too. The fish was so so. Overall, it's a nice start.
Next, the mushroom soup. It was a little watery but tastes good! I really liked it. Too bad I don't have a pic to put up.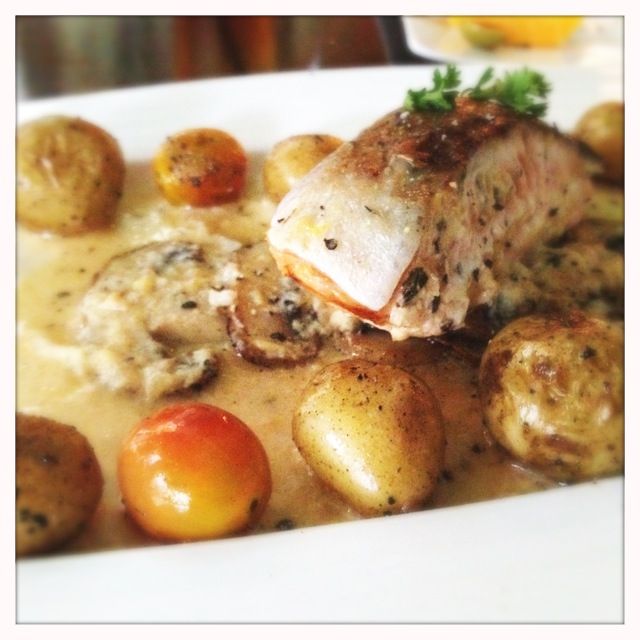 This is the grilled salmon. It was a tiny tiny bit overcooked, but it's quite nice. The seasoning didn't please me at all. The salmon itself needed more salt and pepper, and the sauce tasted nice at first, but after a while it just didn't work with the fish. It's some kind of a citrus-y sauce, that got really weird after like ten forkfuls of the dish. This dish costed about 70k, I'm so not impressed.
The duck confit is pretty good, but nothing mindblowing.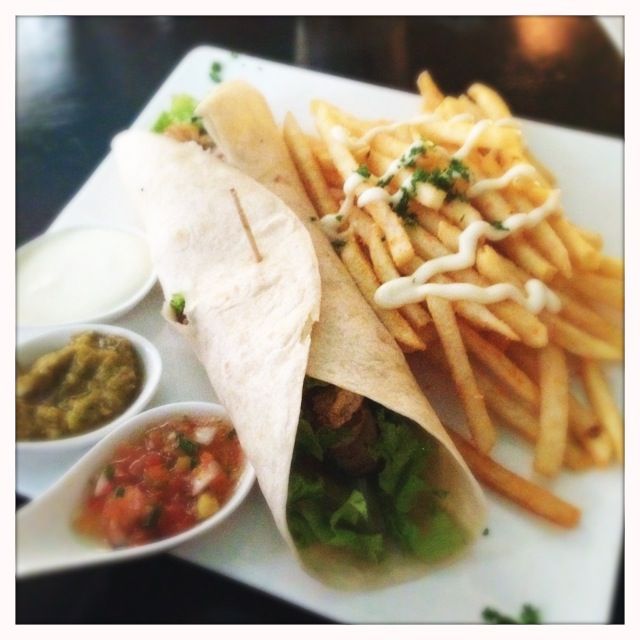 Last, but is actually least, the shrimp taco. Just look at it, does it deserve to be called a taco? Not really. It's more like a burrito wannabe. It came with sour cream, guac, and salsa. And fries. What? Ironically, the fries are the best thing about this dish. I kinda liked the sour cream and salsa. The guac, just meh. The taco, well where do I start. The tortilla was huge, cold, flimsy. Inside, there's lettuce and shrimp. Shrimp's pretty good. The lettuce is weird, it's just kinda there. It felt really redundant, no dressing, no nothing. I just ended up eating the shrimp and the fries dipped in the sour cream.
So, for this price range (average 70k ish) yeyo is a huge MEH. I always forget to write down the prices of the dishes! So sorry. The place is pretty nice, strong hang out atmosphere. For drinks, I ordered a strawberry smoothie and my sister had water. For all that we ordered, we paid around 480k. I feel ripped off. Hahaha, well, lesson learned.