KopiKitchen is a cute place at LippoMall Kemang. It serves a well edited menu, a delicious one! Me and my family ordered their top rated menus, which are nasi rendang, spaghetti aglio olio, eggs benedict, and buttermilk chicken. Yep, it's comfort food at its best.
Simple, clean menu! Prices are around 50k, pretty average.
I didn't take pictures of the nasi rendang, my dad ate it up as soon as it hit the table! Hahaha, what I like about their Asian menu is they only have less than 5 Asian items and don't try to please everyone by doing all kinds of cuisine. This nasi rendang is SO good, comparable to those in Padang restaurants. Served with a good sambel ijo, too. Aside from this, they also have a tom yum and ayam kalio.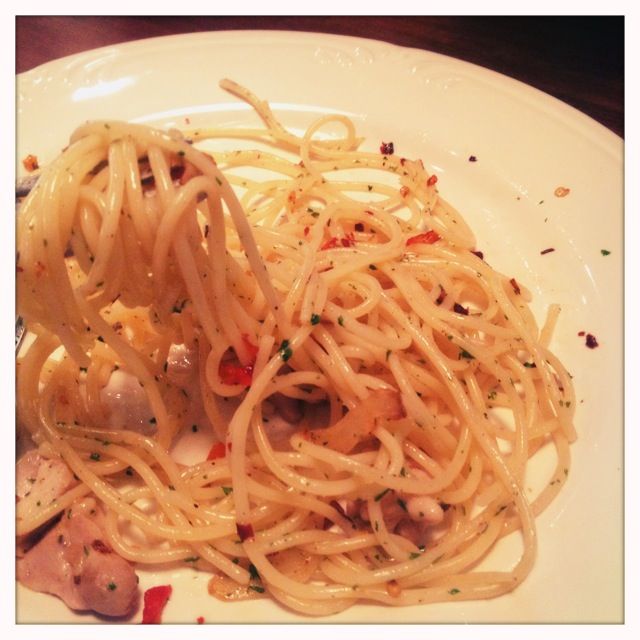 This is the aglio olio. This is yummy!!! It's spicy, garlicky, not too oily (which can be the case for lots of aglio olios out there), with delicious pieces of chicken. It's joining the ranks of my favorite pasta dishes.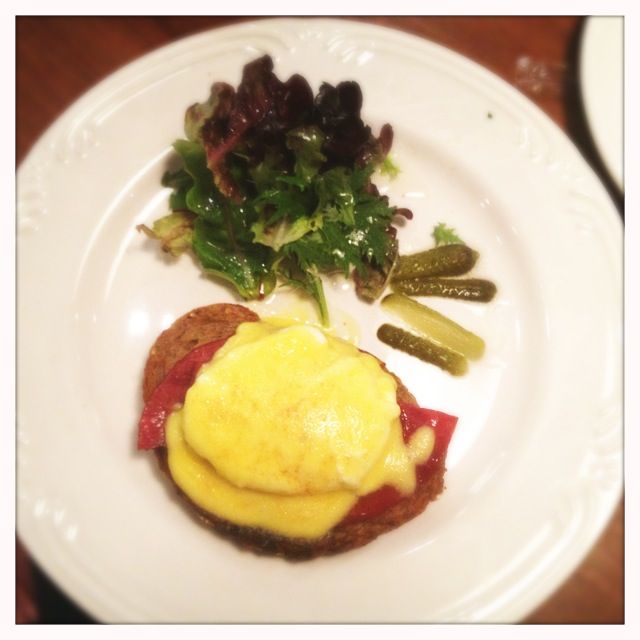 Eggs benedict! My sister is obsessed with them. This one is really delicious, instead of English muffin, they use a slice of bread (not an expert of breads so I have no idea what's this one called), with a slice of beef, perfectly poached egg and hollandaise sauce. On the side, a fresh citrus-y salad with pickles. The bread was crunchy, the egg was just perfect. It was heavenly.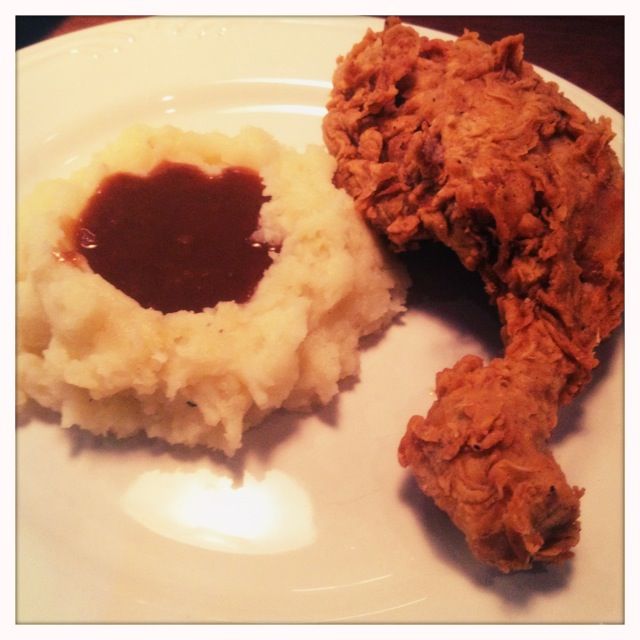 Hello, best fried chicken ever. It's crunchy outside, super soft inside, the batter was buttery, buttermilk-y (if that makes sense), savory, delicious. The mash was creamy with a great gravy. It was 100% Southern comfort food. Made me miss Texas. It's 55k+, worth every single penny. Amazing!!!
Love, love, love!