Near my house, there's a cluster of restaurants, that has a Sederhana, a Beautika, a Tekko, a BeerGarden, and this gem, Kopitiam Tan. So one day, Bram's craving kopitiam, and I was eager to try this new place.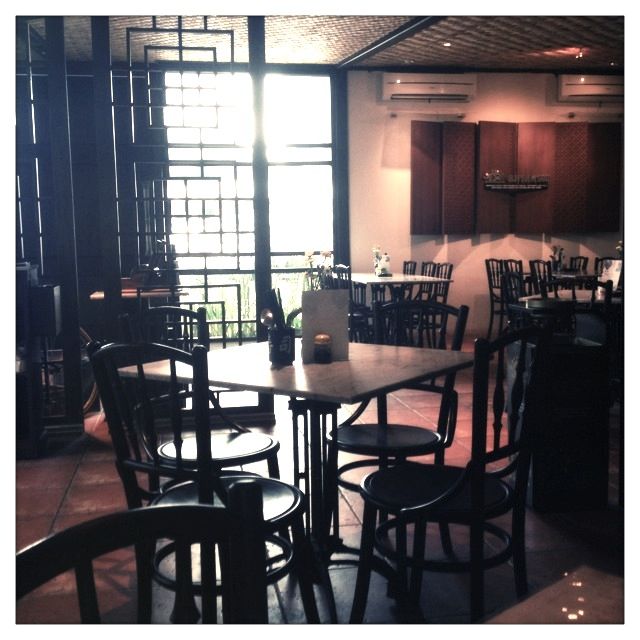 First impression: cozy place. It's roomy, with a vintage feel to it.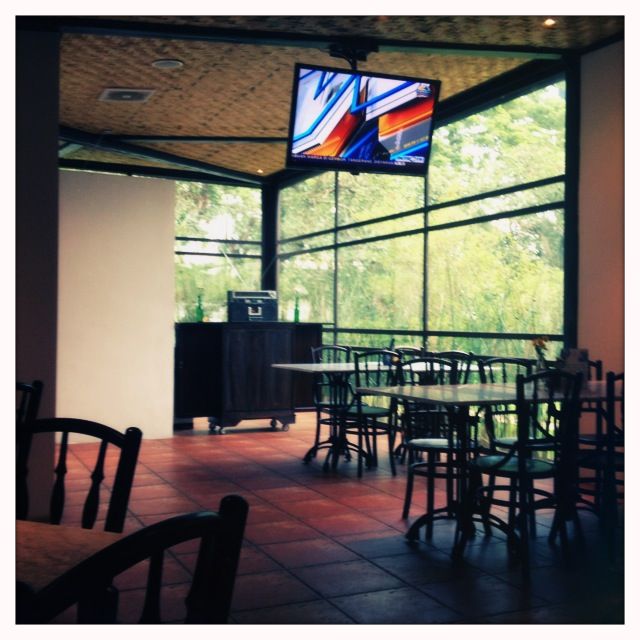 Lots of big windows, which means lots of sunshine. The trees outside make it even better.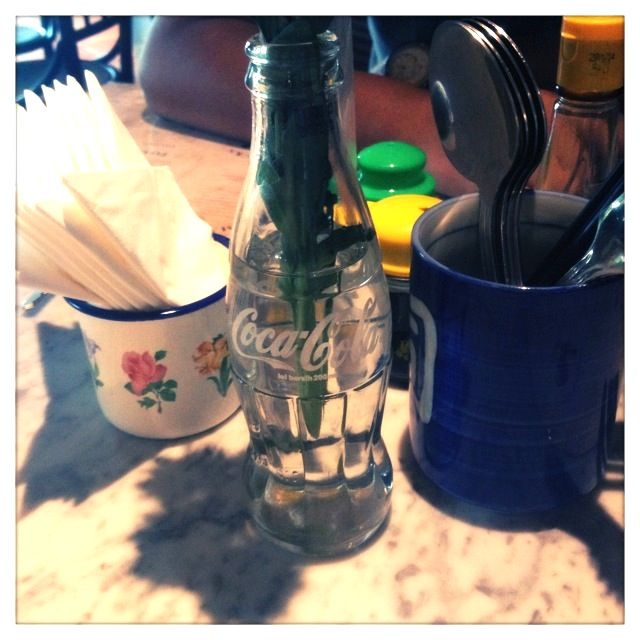 LOVE the little vintage touches, especially this coke bottle as a flower vase.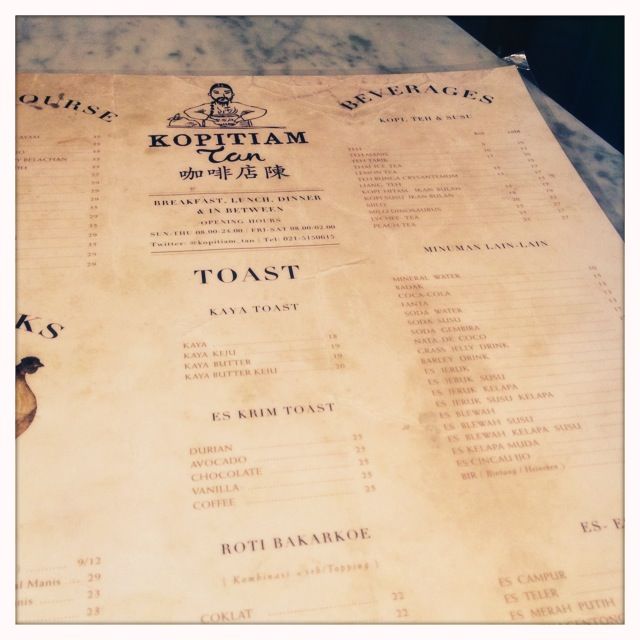 The menu's design feels in sync with the whole feel. The menu is well edited, which shows that this place only serves what it does best. Price range is not far from the average kopitiams, main courses are aroung 35k, toasts are around 25k, drinks are around 17k.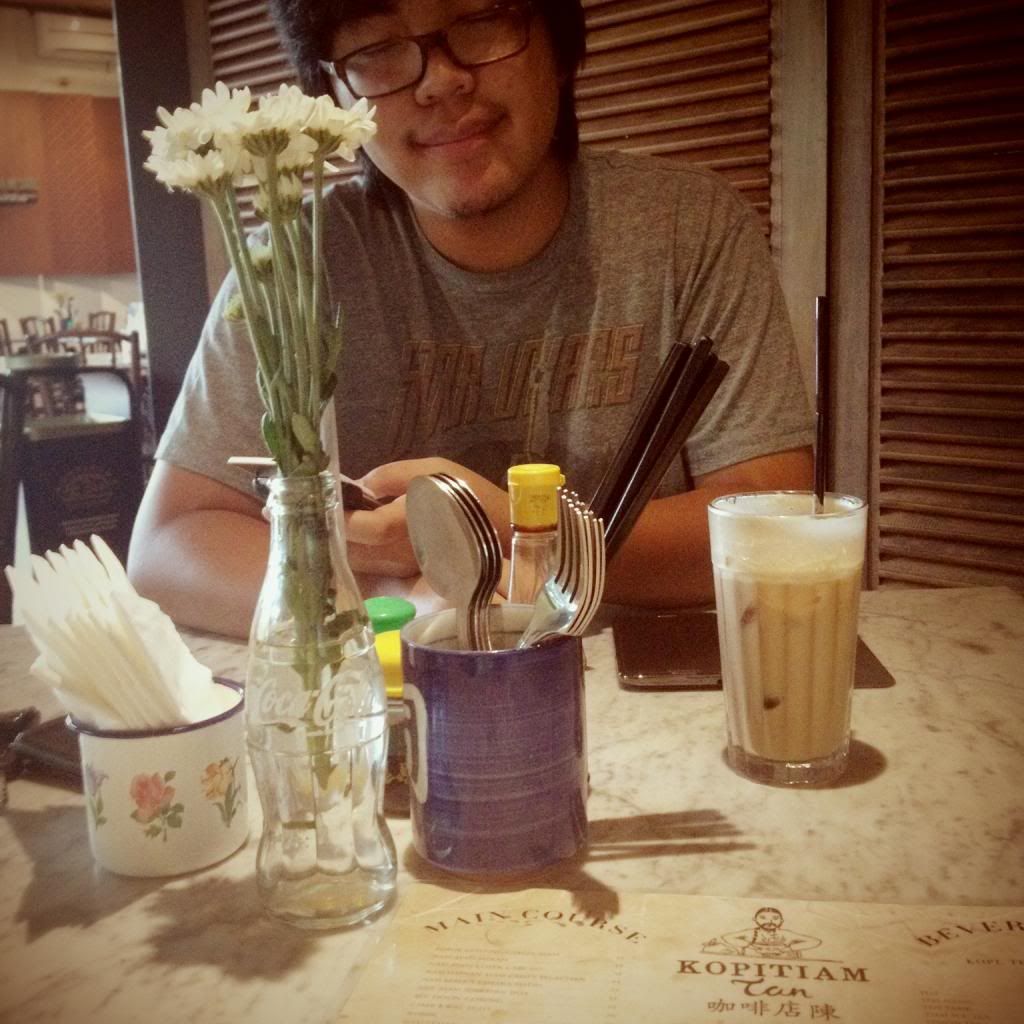 My companion.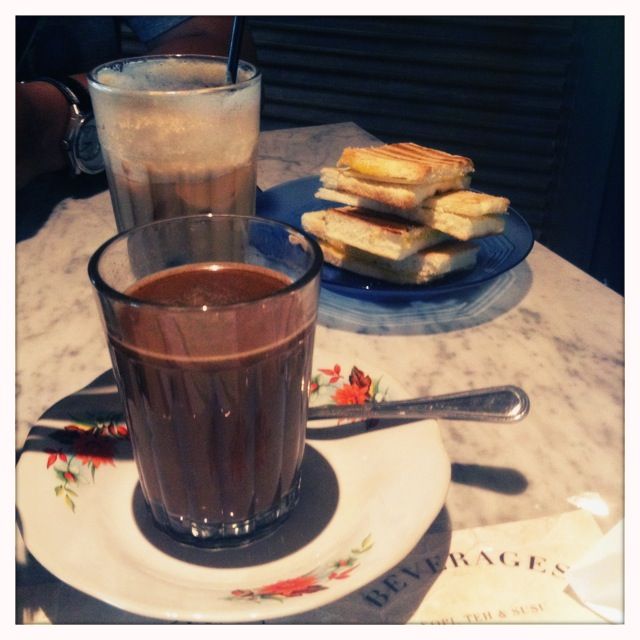 I ordered the kopi susu, he ordered es teh tarik. Both are good! That's the beautiful butter kaya keju toast. More about that in a bit.
Very delicious looking kaya toast. This one has cheese in it. Surprisingly amazing. Crunchy, soft warm butter oozes from the sides, sweet kaya mixing with savory cheese. Yummmmmmm!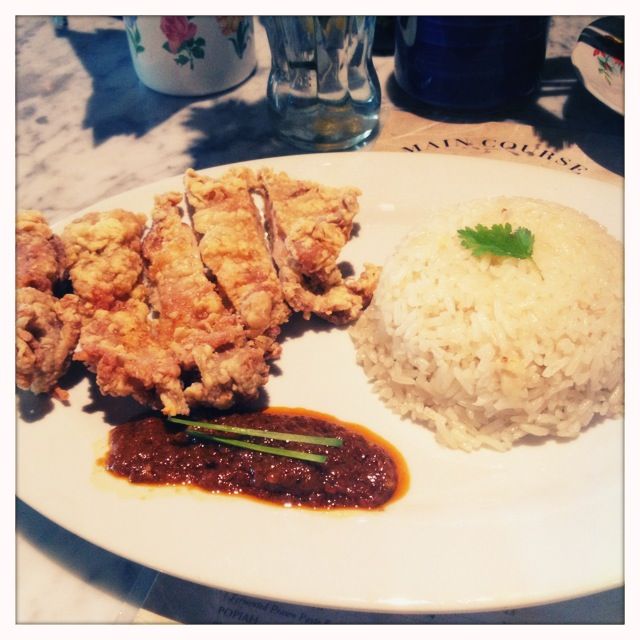 Being the pig that I am, I was hungry. even though a few hours earlier I ate steak. Looking at the menu, this jumped out the page. Nasi hainam ayam crispy belacan! Which part of that name doesn't scream delicious? The chicken was crunchy, the belacan was salty and spicy. The rice was awesome too. It was a teeeeny bit on the saltier side, so if you don't like salty food, stay away. Me, I love salty food, so naturally I love this.
Overall, I am in love. Great value for the food, delicious, very nice place. Will definitely come back, again and again.