For someone who goes to Plaza Senayan a lot, Garcon is a welcome addition to PS' array of restaurants. Ever since they put up a really pretty 'Coming Soon' wall.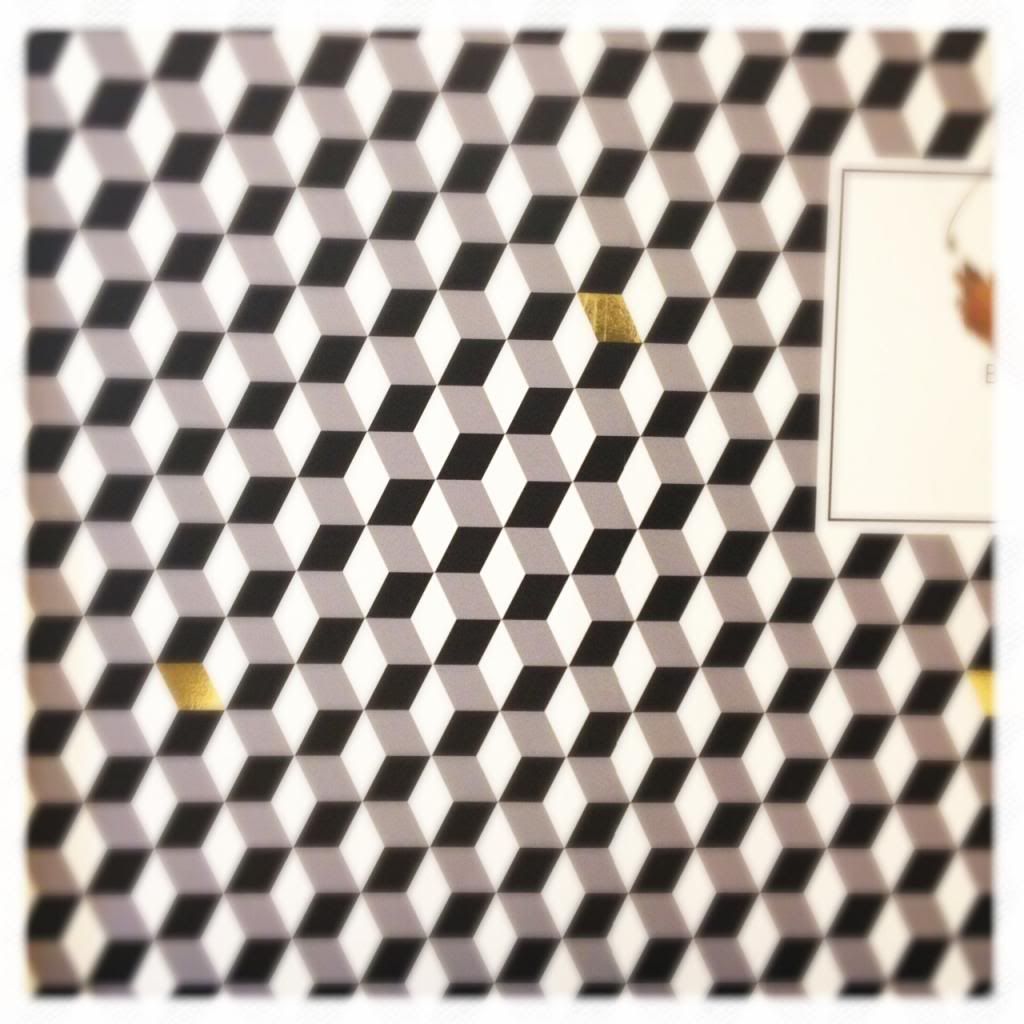 One day me and my mom decided to go fancy and have lunch there.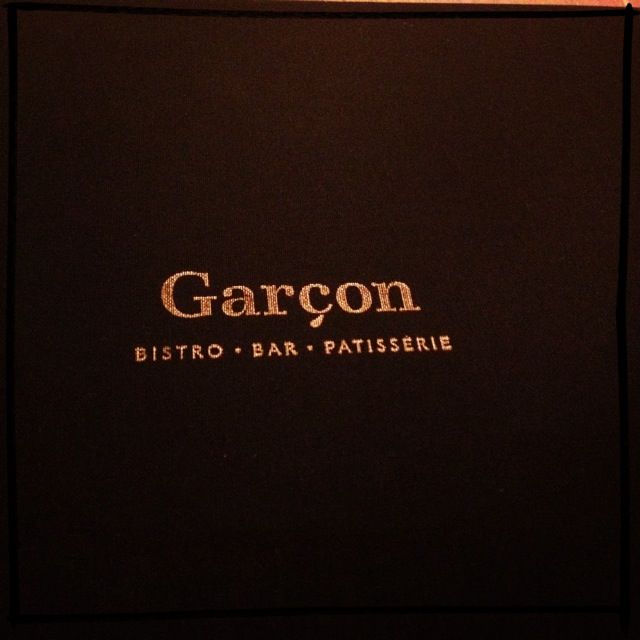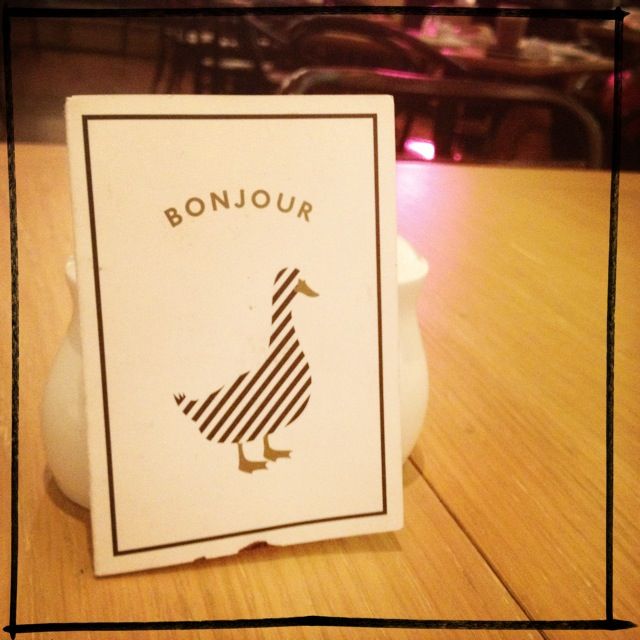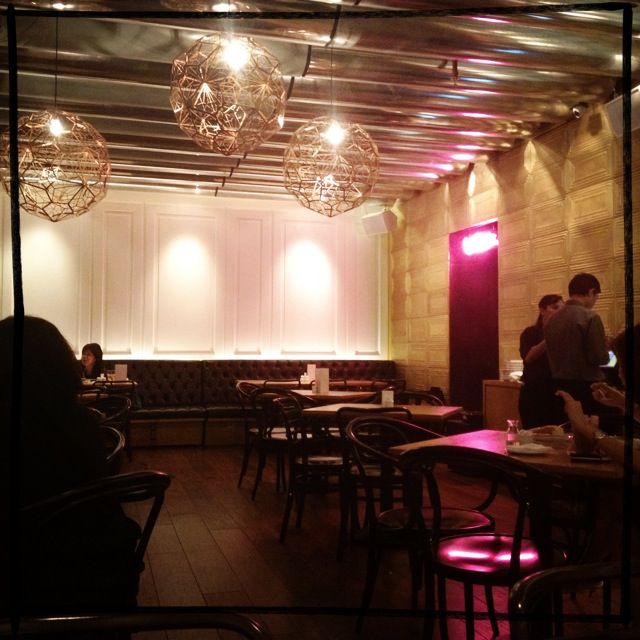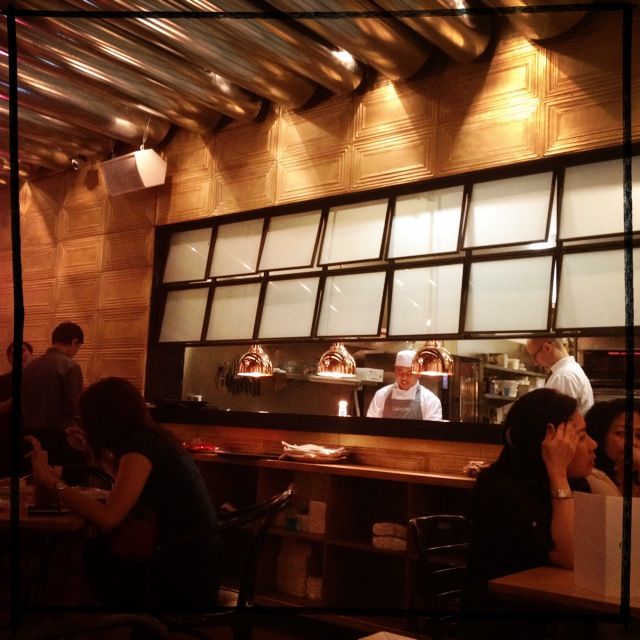 I love their decor! I love love love it.
Came in, sat down, enjoyed the decor, opened the menu, almost had a heart attack. Hahaha I mean, I know it's not gonna be cheap, but dayum! Thankfully I'm with my mom, so I'm good. After I got over the initial heart attack, I got excited because the menu looks delicious.
After ordering, we got this complimentary bread and butter. The bread. Oh dear God, the bread. It's SO delicious. It's like being in France all over again. It's warm, crunchy on the outside, pure deliciousness inside. With the salted butter, I'm willing to pay for this. Heck, I'll come back to Garcon just for this bread alone!
Starters: Escargot. I think the appetizers are decently priced, this baby is 50k. It's delicious. The breadcrumbs is crunchy, adds good texture to the escargot.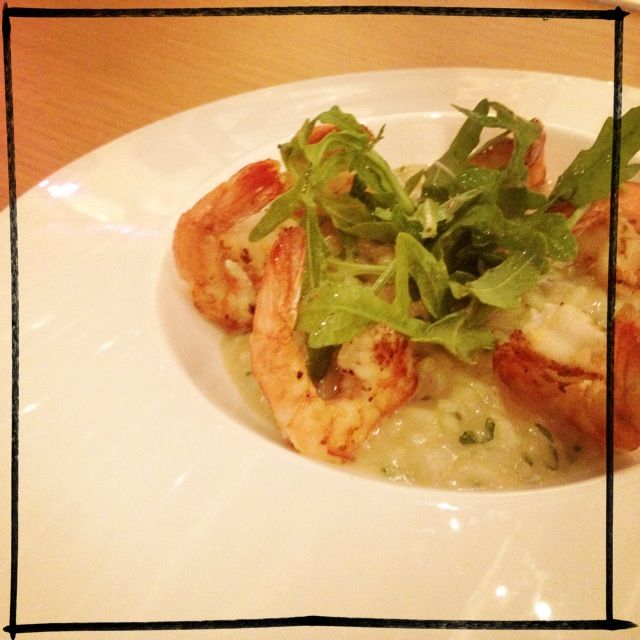 My dish: sauteed shrimp, lemon, and parsley risotto (90k). This dish is a pretty little dish. The portion's a bit small, but I think it's enough. The risotto is thick, and VERY cheesy. It's not necessarily a bad thing, I still find it delicious. The lemon and parsley adds good balance. The shrimps are awesome! Really juicy and sweet, seasoned well. Great dish!
My mom's: roasted chicken and glazed vegetables in rosemary juice (90k). Yes, we ordered the cheapest dishes to test the waters and avoid getting ripped off (*cough* yeyo *cough*). This dish is really good value! We got two pieces of succulent chicken, with veggies and potatoes. Grilled chicken and rosemary go hand in hand, so it's delicious. Very filling, too.
We ordered one other thing that I forgot to take a picture of (oops), the crunchy creamy cheese wrap with garden salad (60k). It's basically four samosa-like creamy cheese wraps with delicious cream cheese fillings and a bunch of greens. It's awesome, I love it. (I love salads) The greens are crunchy and fresh, the dressing is a bit tangy but good, and the wraps made it come full circle. Noms!
Overall, I'm impressed. Hefty price tag, yes. But it's delicious, the place is really pretty, so it's all worth it.